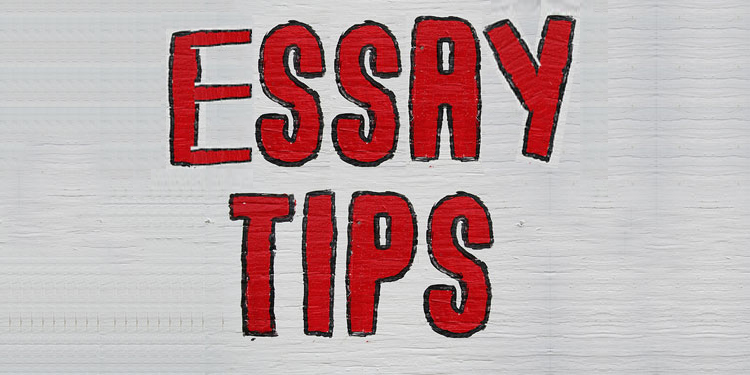 MBA Application essay tips: MBA applications require a number of essays to be answered. Different essay topics require different approaches while answering them. But all essays need the applicant to follow some basic approaches. Read on to know about some key MBA application essay tips.
The toughest part is writing the essay with clarity. The applicant should have clarity regarding issues or anecdotes while drafting the essays. The MBA Application Essays require applicants to showcase qualities essential for pursuing a programme in management.
The essential traits of an MBA applicant are motivation, leadership, team player, perseverance, integrity, analytical as well as innovative. These traits are to be showcased and substantiated in various essays. MBA aspirants compete with numerous applicants with similar backgrounds. You should, therefore, understand how to write an MBA application essay to ensure an admit. Follow these MBA application essay tips to ensure that your essay shines in the competitive admissions process.
MBA Application essay tip: Stick to the question 
MBA application questions are very specific. Analyse the prompt thoroughly. The clue to the questions lies in the question itself.
UC Berkeley asks in one of its optional questions, 'Describe a difficult decision you have made and why it was challenging.' (250 words)
The key to this question is
1. Describe
2. Why
3. 250 words
There are two parts in this question and the word count is given. The two parts are to be given equal importance and, therefore, ideally should be answered in approximately equal word counts, which in this case is 125 words.
MBA Application essay tip: Plan your essay 
One of the most important MBA application essay tips is to 'Organise your thoughts'. Brainstorm ideas and anecdotes. List down all the points you want to mention in your MBA Application essays. A good planning will save you last-minute additions and eliminations from your essays. Do this well in advance to give you time to update and refresh the list. It will also help in removing redundancy from essays. Pick anecdotes which you can elaborate well. Also, one which gives you an opportunity to express our ideas and what you have learned. The admission committee is not only looking for a good story but also your perspective and analysis of the events.
MBA Application essay tip: Never go beyond the prescribed word count
The online application space will not accept more than the prescribed word limit making your application incomplete if you try to add more. At places, they allow you to input more than the prescribed word count, however, a longer essay creates a wrong impression.
MBA Application essay tip: Show not tell
A very important part of any writing exercise — show, do not tell. Rather than mentioning that you worked hard for a project, mention what steps you took to achieve your results. Also, elaborate on the learning of the incident, and if required, realisations for improvement.
MBA Application essay tip: Vocabulary and language
MBA aspirants have completed at the least their undergraduate degree and therefore the vocabulary of the essays should show the education level of the aspirant. Care should be taken to avoid colloquial words in the MBA Application essays. Keeping that in mind, avoid extremely advanced vocabulary which would require the admission committee to either open a dictionary or overlook your essay. Too many big words make the applicant look pompous instead of impressive. Check the various online language resources like dictionaries, thesaurus to learn the correct shade of meaning and usage of a word.
MBA Application essay tip: Second opinion
As creators of essays, we believe that we have done a perfect and flawless job. To be extra sure, ask friends, family, teachers and other professionals to review your essay before you submit MBA Application essay. A useful MBA application essay tip is to look for a second opinion as it always helps to identify issues with the content.
MBA application essays questions are framed around topics like goals, diversity, ethics and failure. Though the topics are different, your approach to all the essays should be same. The most important point to remember is to practice. Write, review, improve, re-edit your essays. MBA Application essays can make or break an application.
By: Shivani Bhatt