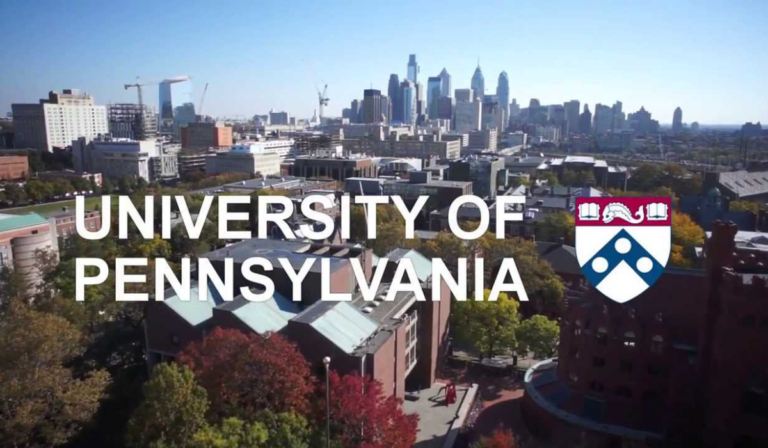 The Wharton School at University of Pennsylvania (Wharton) offers these departments and concentrations: accounting, e-commerce, economics, entrepreneurship, ethics, finance, general management, health care administration, human resources management, insurance, international business, marketing, production/operations management, public policy, real estate, and quantitative analysis/statistics and operations research. Its tuition is full-time: $74,500 per year. At graduation, 81 percent of graduates of the full-time program are employed.
The Wharton School at the University of Pennsylvania was the U.S.'s first business school and now has the largest alumni network in the country.
In addition to graduate business degrees, students can pursue joint degrees, including an accelerated MBA/J.D. degree in three years in conjunction with the Penn Law School; an MBA/M.A. degree in International Studies; and joint degree programs through the Harvard Kennedy School of Government. Students can also earn a Ph.D. at Wharton, typically in four to five years, in nine areas including ethics & legal studies, statistics and applied economics.
Students learn how to handle stress, make critical decisions and lead a team outside the classroom on outdoor trips called Ventures. Whether students are mountaineering on Africa's Mount Kilimanjaro, trekking through Antarctica or sailing in Grenada, they put their leadership skills to the test during the weeklong trips. For leadership training closer to home, students can get hands-on experience in about 25 research centers on campus and have close to 150 organizations to get involved in.
The school has campuses in Philadelphia and San Francisco. Students at the Philadelphia campus can live in University City, an area also home to Drexel University and the University of the Sciences in Philadelphia.
There are close to 90,000 alumni worldwide, and some of the most notable graduates are John Sculley, former CEO of Apple Inc.; Jeff Weiner, CEO of LinkedIn; and J.D. Power III, founder of J.D. Power and Associates, a global marketing information firm.