As you start out on your MBA application journey, it's easy to overlook the importance of your professional résumé. Compared with the other lengthy essays you must complete for your applications, this simple one-page document might look like a piece of cake. But don't be fooled! The admissions committee very likely will turn to your résumé before anything else in order to get a sense of who you are and what you want to do.
And so no matter how impressive the rest of your package may be, a bad first impression here could cut short your chances right at the start. It's like entering a first -round interview with a white shoe investment bank or top consulting firm–and as soon as you walk in, the interviewer notices a huge stain on your tie. In short, you've blown it before you even began.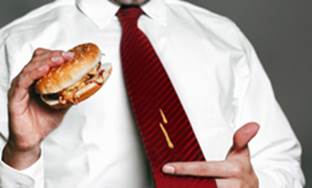 Here at Top Admit, we have reviewed upward of 10,000 professional résumés as part of our world-class admissions consulting service. Building on this long-standing experience, and the unrivalled expertise of our consulting team, we have distilled the essence of a successful business school application essay and are ready to share a few tips with you here!
1. Keep the format clean and simple.
You are entering the world of business, where your experience is expected to speak for itself. So typography should be traditional with nothing fancy–sorry, undergraduate design majors, but this is not the place to show off your personality. Use a single conventional font such as Times New Roman or Arial, with no more than two or three different font sizes throughout the document.
2. Keep it to just one page.
No matter how tremendous your lifelong career feats may be, running to a second page will try the patience of an admissions officer or prospective employer–and raise questions on your ability to judge what's important. Leave in only the essentials.
3. Keep it proportional. In addition to uniform font sizes and styles, you should also avoid overcrowding in some sections or excessive blank spaces in others. In other words, your résumé should be aesthetically pleasing with well-proportioned blocks of text. Try this trick: turn your résumé upside down, and from this new perspective take note of any sections that appear "unbalanced."
4. Use reverse chronological order and get straight to the point.
The order of your biographical narrative should be in the form of a "flashback," in line with the logical approach followed by European and American writers. Remember that Western essay writing style usually gets straight to the point, and thus your résumé must be prioritized and place your most recent experience first.
5. Give one-line overviews of your past employers.
Unless your position was at a Fortune 500 company, the admissions committee may not be familiar with your past employers. After listing your company name and position, try inserting one line to explain its size, line of business, etc.
6. Quantify your achievements.
By how much did you increase sales during that stellar quarter? How many more widgets did your department ship as a result of your efforts? What were the before and after percentages of your customer retention rates? And most importantly of all, how much money was involved? This will give the adcom a greater appreciation of your achievements.
7. Use these sixteen action verbs!
Action verbs grab attention and generate interest. These are the most common verbs we've identified in successful Ivy League résumés, and you should try starting each bullet point item in your résumé with one of the following: Analyzed. Designed. Managed. Developed. Researched. Recruited. Modeled. Led. Improved. Performed. Conducted. Established. Negotiated. Assessed. Authored. Supervised.
8. Have your résumé reviewed and edited by a professional consultant.
Both for your upcoming business school applications and for subsequent recruitment, your résumé stands as the single most important document that will be used to represent yourself and open doors to a bright and lucrative career. First as an applicant and later as a newly-minted MBA, you will be in constant competition with literally the best and brightest of the business world. And many (if not most) of your peers will already have engaged professional consulting services to get a leg up–over you. Don't you deserve to invest in yourself as well?
TopAdmit is here to help. Our experienced team of experts–all extremely well trained, and many hailing from Ivy League schools such as Harvard–are standing by ready to help you. And compared with other services, we offer this level of consulting expertise at an affordable price level you won't find anywhere else. Investing in yourself now will bring a many-thousand-fold return over a lifetime, so call us now!
Topadmit Customer Service: service@topadmit.com
U.S.:+1-213-559-2448
Taiwan:+886-2-2763-1150
======================================================================