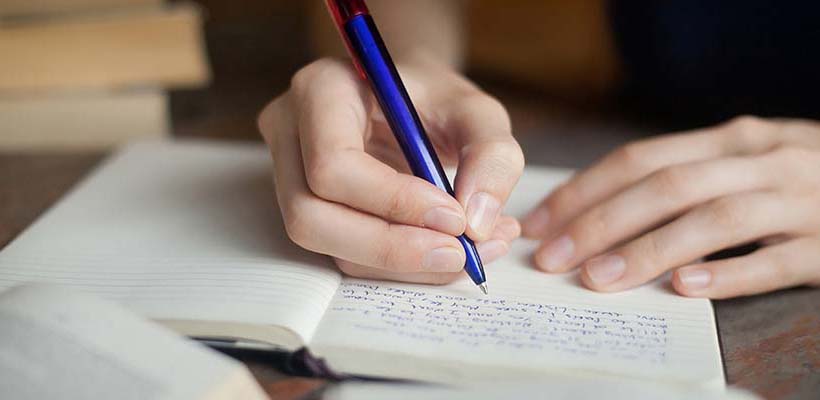 Think carefully about essay questions. Make sure you take note of what the question is really asking so that you can answer it carefully and completely. Pinpoint key information that you want to share with the reader. You want the admissions committee to get to know you better and understand why you want an MBA and why a particular program is the best fit for you. Many essay questions are really two or three part questions, so don't leave out any of the information you are being asked to convey.
Start with an outline. By now, you have thought about key points that address your reasons for applying to business school. Make a list of all of the topics you would like to discuss in your essay. Don't worry about writing your list in order; it is more important to first get all of your ideas down. Next, look back through your list and consider numbering each item in the order that makes the most logical sense. This will be the outline you will use to build your first draft.
Write your draft. Using your outline as a guide, begin writing your draft. To make your essay more interesting, be sure to vary your sentence length and work on making smart transitions between points and ideas. If you feel like your paragraphs are stale or disjointed, look up transition words that you can incorporate for a better flow. Be sure to pay attention to word limits set by each school and adhere to those guidelines.
Read, read, read (and read). Read your essay to make sure it is flowing smoothly and to ensure that you are addressing each of the items in your outline. If you find that the essay reads better in a different order than your original outline, make use of the cut and paste feature and then continue to fine-tune it. You want your essay to be logical, truthful, thoughtful, and compelling.
Ask yourself questions. Want to make sure you're on the right track while you write? Ask yourself some questions:

Am I answering the question(s) fully?
Is my essay coherent and smooth?
Is this essay a good representation of me, and would someone who has never met me get a sense of who I am from this essay?
Does my essay show that I am driven and focused? Am I being honest and memorable?

Edit and polish. You have already read your essay several times by now, and sometimes that can make it difficult to see mistakes—especially the ones that a spell checker may have missed. This is a good time to ask for a second set of eyes. Ask someone you trust to read your essay without telling that person your essay questions. Asking a third party to try to figure out the essay question based on your answer is a great way to see if you are doing a good job answering the question. Once you have taken into account any feedback from your second set of eyes, conduct a final review (or two) and then you'll be ready to submit!
Source: http://www.mba.com