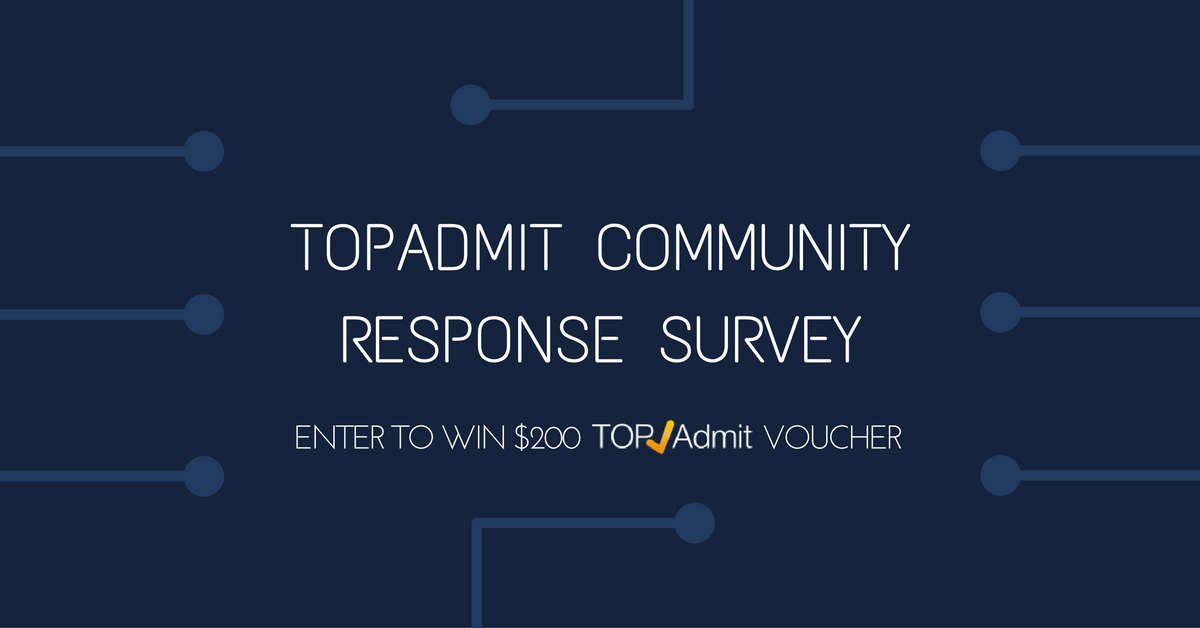 Dear students,
As a valued member of the TopAdmit community, we'd like to invite you to participate in our online Community Response session! We want to hear about your expectations so we can keep improving our services. It should not take more than 5 minutes of your time.
Go to survey: http://bit.ly/2htyJUy
Your contribution will not go unnoticed – every form entry qualifies to enter a lucky draw! You will have a chance to receive a voucher for TopAdmit services valued up to
$200
, so fill in the form now!
 1st prize x 03 winners: 200$US
 2nd prize x 10 winners: 100$US
Form entry time: 14 Dec 2016 – 14 Jan 2017 GMT+8 The winner will be announced on 18 Jan 2017 on TopAdmit's Facebook page. Thank you for your time and feedback. The TopAdmit Research Team