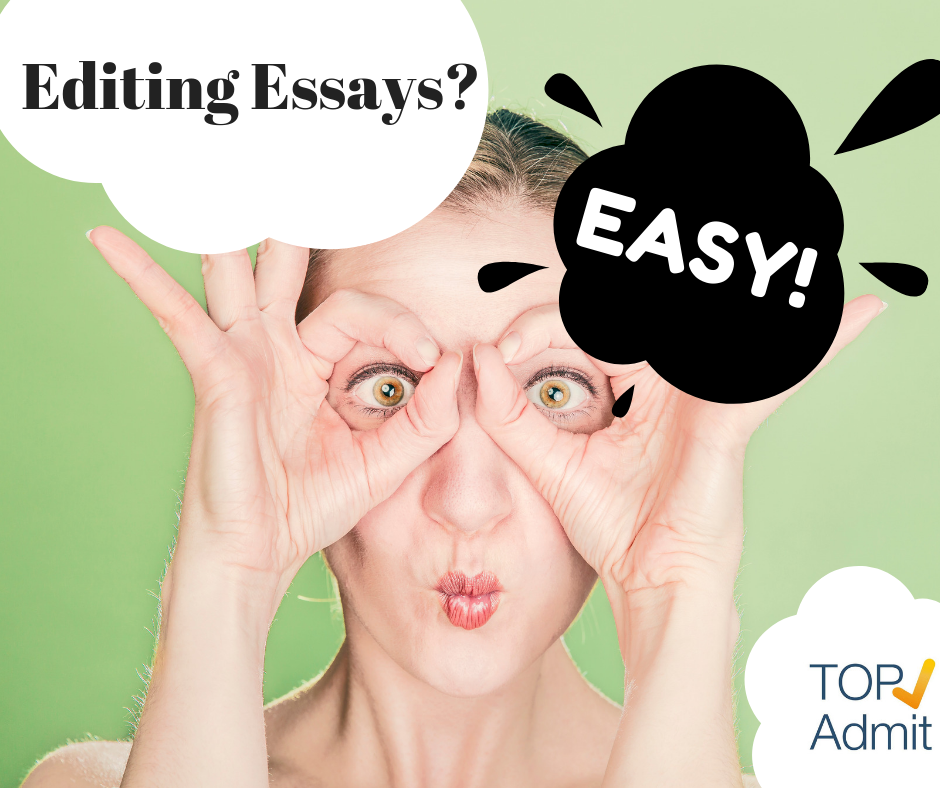 Essay editing is a common thing when you are involved in the academic life and are overwhelmed with papers on different subjects including literature classes, language classes, psychology classes etc. A lot of websites are full of tips to help you achieve your goal. Every time you are faced with the task to edit your essay remember to have narrative essay checklist. It will help you to avoid common mistakes and not to forget essential points.
What is Essay Editing?
Editing is basically a process of preparing any written, audible, visual content for the readers by remaking it, deleting some parts, etc. The modifications involved in editing may be the following ones: correction, structuring, condensation and many others. The result is a completed, comprehensible, accurate text for perception.
Editing process is a two-tier one.
It is a cooperation between the author and editor. Important things for an online paper editor are general style of articles and its main purpose – what author wants to evoke into the reader's mind and imagination.
You may do your edit from different perspectives. You can correct grammar, stylistic, spelling mistakes as well as make the structure more coherent and language more vivid and understandable. Topic sentences and main argument always need revision because they are the foremost hooks for the audience.
How to Edit an Essay: Basic Steps
Skim through the essay in a swift manner and identify some conspicuous mistakes that a common reader may notice. Reiteration, grammar, spelling, and syntactic mistakes are not hard to detect.
The second step would be searching for stylistic mistakes. General style depends on its type. The literary paper may have a more elevated style that includes sophisticated language and rigorous structure pattern. The paper on a free topic sometimes tends to be less restricted which means you are free to add some colloquial phrases but not a lot. Persuasive essay would encompass a wide range of persuasive devices like rhetorical tropes and figures of speech, rhetoric questions, addresses to the audience, at times statistical data and the scientific outcomes in order to persuade the reader to your point of view.
Take breaks between revision sections. You need to evaluate your work from the distance in order not to be too prejudiced.
Next, take care of the structure. It usually encompasses three core parts. Transition between paragraphs should be smooth and coherent – reader should easily follow the thought. To make everything clear, use cohesive devices like substitution, ellipsis, omission, introductory phrases etc.
Proofread, again and again, to make a paper a perfect piece of writing. If you still need essay help, give your paper to somebody else to have a cursory glance. It happens quite often when after a thorough work somebody else detect several minor errors but still errors!
Typical Mistakes While Editing Papers
The main mistake is when you add your own style and point of view to the essay that is not yours! Skipping grammar and spelling mistakes while trying to make the style perfect. Being too meticulous and deleting the whole paragraphs or sentences that are important to an understanding of the main idea! In addition, find some practice worksheets to practice!
Good luck with you papers and do not forget to have your own checklist that will help you to create a fully-fledged paper!
Source: https://edubirdie.com/blog/essay-editing