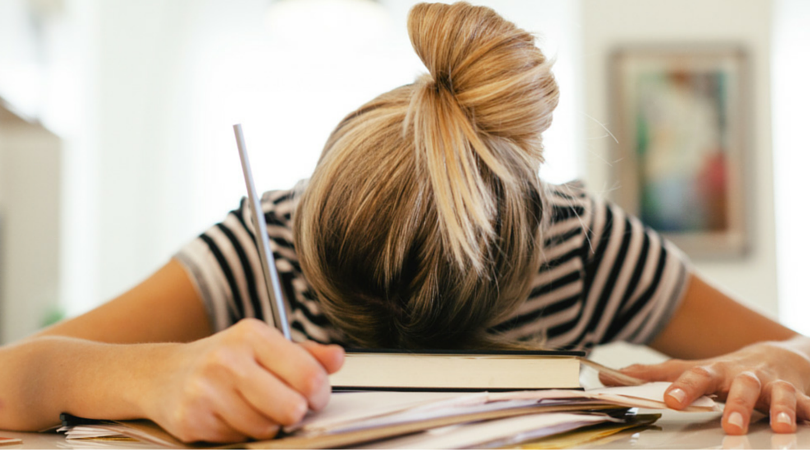 A statement of purpose (SOP) is an essay that you send along with your application to various schools. These essays help the admission committee know you better. They tell the admission officers what is important to you, and what your values and career goals are. Now, most students tend to be frightened about writing these essays. Don't be.
No big words or flowery language
The admission's committee prefers essays that are well thought of and reflect what's important to you. Be honest and straightforward in your essays. Admission officers are well-trained professionals and can spot a fake easily. Don't try and bluff your way and exaggerate your achievements. And don't second guess what the university wants, so you can tailor your essay accordingly. Admission officers have several years of experience and can easily figure out if you are trying to make them hear what they want to hear.
Be original
It's not wise to copy material from internet or books. Also, beware of people who claim to write your essays for you. If a university suspects that your essay or SOP is not your work, you can be certain that your admission will be denied. Universities have your GRE and GMAT AWA writing score and will know your true writing potential and hence if you submit essays that are not your true writing style, you are jeopardizing your chances of admission. Also, the new SAT has a writing component, so my advice to school students is be original, be yourself.
SOP for MBA programmes
Most business schools require a set of essays rather than a single statement of purpose. Your essays to business schools have to be insightful and have to talk about who you are, the impact your work experience has had on your career goals, and what your work experience means to you. You must include all relevant work experience, teamwork and leadership experiences and post-MBA career goals in the essays.
Remember that excellent academic achievements, GMAT scores and work experience may still not get you into your dream school. You have to support your application with well thought of essays that adequately represent who you are. Don't be another face in the crowd. Make your application stand out.
Dos and Don'ts of SOPs and essays

Be honest in what you write
Check and recheck your essays and SOP and avoid obvious grammar and spelling mistakes
Follow a logical flow in your essays
Analyse information rather than just stating it
Use words that you normally use
Don't try and be someone you are not
Don't sound too pessimistic in your essays
Don't ever plagiarise information from internet or books
Write a separate SOP for each university that you plan to apply to or at least modify your SOP to 'fit' each university's requirements
Always write the SOP in the 1st person because it is your story that you are telling the admissions committee
The tone and language in the SOP should be direct and straight forward.
Don't make the SOP too long and generally a 500 to 750 word SOP is sufficient
SOPs can be uploaded on your application form or printed and sent along with your application
Writing your SOP may seem overwhelming unless you use this opportunity to do some soul searching and understand your reasons to study further. This can be an enriching process if you want it to be.
Example of a BAD SOP
As Erudite says, "Sky is the limit" as far as achieving something in the field of education is concerned.  It is a never-ending story.  "The less I know, the more I gain, there is still more.." I yearn to do my masters in Chemistry from your esteemed university – a very challenging step for me.  I have been one of the more fortunate Indian children.
Comments: Never start with quotes which have nothing to do with your goals and what you are applying for. Avoid strong words like "yearn", and never ever put your own country down. It's in bad taste.
After I completed my Bachelors degree I worked as a Customer Relationship Associate for Providian Financial. Thanks to technology we would interact with customers based in the United States.These activities helped me develop as a person and I learned invaluable qualities such as teamwork and leadership. All round development of a person is extremely important and can be achieved only by perseverance.  Opportunities will keep coming our way, but it's up to us to make the most of it!
Comments: This experience has nothing to do with Chemistry, should not be described in the SOP.
I look forward to be a part of the programs and services offered by your university, which are designed to make my experience enriched and rewarding.
Here, I did like to quote Robert Frost who said;
"The woods are lovely, dark and deep,
And I have promises to keep,
And miles to go before I sleep,
And miles to go before I sleep.."
Comments: Avoid being philosophical. The conclusion should talk about why you are applying to a particular university and not a random poem, which has no relevant to the SOP!
Example of a good SOP
I think one of my most distinguishing characteristics is the diversity of experiences I possess. I am a science student with a flair for the arts. I am a woman with technical aptitude and an interest in management. I also have a passion for travelling and understanding different cultures of the world.
Review: A good introductory paragraph. This summarises the next couple of paragraphs and also has a certain intriguing appeal – it arouses the reader's curiosity and impels him to read further.
 I believe that this unique blend of experiences has made me a woman with an original point of view. Among other things, I have this diversity of experience to offer to Utah University. My most substantial accomplishment has been the success of the software upgradation project that I managed at SnMTech Systems Pvt. Ltd., New Delhi, where I have been working as a part-time Associate Intern – Management Information Systems since 1994.
Review: We come to a shift in focus with this paragraph. The writer wraps up the 'diversity' thread well. Saying that she has a diversity of experience to offer, 'among other things', is a good idea as it implies that there is much more to her  that could not be described here because of space limitations
A good manager is one who can figure out where the problem lies, deal with it effectively by involving all the members of the company and improve the overall culture of the company. The problem I saw at SnMTech had to be resolved to sustain the company's image. The fact that I was able to pull off this task alone has boosted my confidence in my abilities.
Review: Reflective paragraph on what she has gained from the project. Good ending paragraph.
 By: Team Careers