MBA Essay Editing Service, MBA Statement of Purpose Editing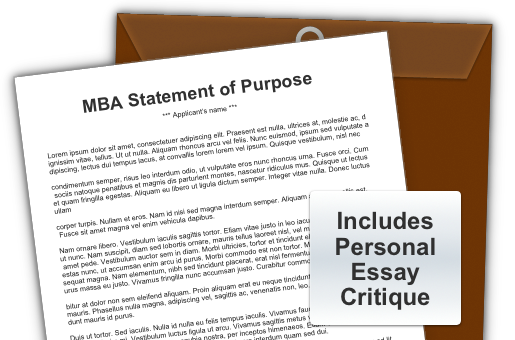 Editors who specialize on MBA essay editing bring your MBA Statement of Purpose to the next level.
Our editing service includes grammar and spelling check, changes in sentence fluency, word use, structure and logic.
A valuable and insightful essay critique is provided additionally to your MBA essay draft.

View essay critique sample

Editors will research your university and add targeted admissions-related details to your MBA essay (on demand).