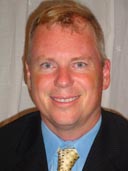 Preparing for the Adventure of a Lifetime!
Whether it is in the fields of law, international affairs, business, or technology – it is becoming increasingly important to have international experience, English language skills, and an understanding of Western culture. Schools in China, Taiwan and Southeast Asia have excellent reputations, but most international rating organizations rank schools in the United States and British Commonwealth Countries (Britain, Canada, Australia & Ireland) as the best in the world. By studying at one of these schools you will receive not only a world-class education, but also an understanding of Western culture increasingly necessary in a competitive global environment.
While schools like Harvard University, Yale University, the University of California-Berkeley and Stanford University are recognized globally for their research, quality education, and alumni network they are also world's most selective institutions. Some schools receive thousands of applications each year and accept less than 10% of the applicants. Top Admit Consulting was founded for the specific purpose of helping you achieve your dreams by helping you gain entrance into an elite school in an English-speaking country.
American and British Universities Want Foreign Students!
Foreign schools, especially those in the United States, Britain and Canada, are actively attempting to attract foreign students. Why would American schools want students from China, Korea, and Taiwan? The answer is simple. By accepting you, the school promotes ethnic, cultural and academic diversity. In addition, elite schools like to boast they have the "best students in the world" – part of that equation is admitting people like you.
There are also shortages in fields like physics, astronomy, chemistry and computer science, which is problematic as American and British universities that conduct research rely on graduate student assistants to help professors with their research. Shortages in some disciplines have given universities in English-speaking countries even greater incentives to find students elsewhere – especially from Asian countries.
The College Admissions Essay
Whether it is GPA, Test Scores, or Class Rank -- the application process produces a lot of "data" about an applicant. However there are other qualities important to success like leadership, creativity, initiative, passion, and commitment. These qualities cannot be measured by testing data – but can only be demonstrated through the personal statement. This is the reason the personal statement is so critical – the personal statement is the one element of the application process that is really about you – and what makes you a unique and interesting candidate that is different from all other applicants.
Unfortunately, writing the personal statement is often the most overwhelming part of the application process, especially for foreign students. Imagine writing a book about your life that features your accomplishments, interests, goals, dreams, philosophy and passion; then you are told that you have to reduce this book into an essay of no more than 750 words. Which information do you choose? Another challenge is that the admissions committee members read hundreds of essays – maybe thousands. How can you make your essay stand out and be unique, original, and different from everyone else?
Finally, even though English may be your second language – the competitive nature of the admissions process demands that your essay be near perfect. Disorganized sentences, wrong word usage, poor grammar, spelling errors, and a non-specific essay with general statements may equate to an automatic rejection. Admissions committee members do not have the time or patience for an essay that is not well written.
The Top Admit Advantage
Top Admit Consulting was founded for the specific purpose of giving opportunities for international students to study abroad. Because it is based in the US, China and Taiwan – Top Admit Consulting is knowledgeable about the world educational systems, military service, and other cultural differences that need to be explained to American and British admissions committee members.
Despite its success, Top Admit Consulting continues to be an elite team oriented work environment that is very selective in the editors it hires. Top Admit provides individual attention and service not found with other editing services. Our managing editor, Jack McDermott, is a graduate from Harvard University, and the rest of our editors typically have Ivy League educations, and are professional writers, book authors, and speechwriters.
Top Admit Consulting offers a variety of services, including assistance with personal statements, recommendations, resumes, research papers, and scholarship applications. We will help you improve your organization, vocabulary, word usage, transition sentences, and grammar. However, we never forget the most important element of an admissions essay – it is a story --- a story about you. This story needs to be interesting, unique, and engaging and ultimately make the admissions committee say, "Yes … I want to admit this applicant to my university!" With our help you could be the next "top admit" to an elite university in the United States or Britain.