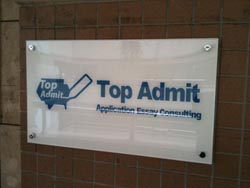 The genesis of Top Admit began one afternoon in the library of the Stanford University Business School where a group of international students commiserated over the difficulty of the application process.
Every year thousands of the world's finest students apply to prestigious universities in the United States and Europe; unfortunately very few gain acceptance. The few applicants that do succeed do not succeed due to luck. It is because they have superior personal statements that are more precise, more lucid, and more dynamic than the competition. They have resumes that flawlessly highlight their accomplishments, and recommendations that are persuasive. For applicants with excellent scores (GPA, TOEFL, GRE), a high quality application can increase scholarship opportunities. For those with low scores, the application is absolutely critical – one flawed submission can result in an automatic rejection.
With this idea in mind Top Admit was founded with an international perspective aimed at becoming one of the premiere online college admissions consultancy companies in the world. Our business strategy was to combine excellent quality control with personalized service, and affordable prices with the use of the Internet to coordinate this enterprise.
We assembled an elite team of editors who are native-English speaking graduates of prestigious schools such as Harvard University, Stanford University, Yale University, Brown University, the University of Chicago, and Dartmouth College. Our editors have degrees in such varied fields as humanities, arts, music, business, science and technology, law, education, English and political science. Each of our consultants has over six years experience in the composition and editing of application essays, and several have served as admissions officers and scholarship judges at Ivy League schools.
Since its founding, Top Admit has provided high quality services at a fraction of the price of other American companies and helped students from all over the world including China, Taiwan, Hong Kong, Vietnam, Indonesia, Malaysia, Singapore, Japan, and countries in Europe and North America.
Each year Top Admit has received thank you letters from clients who gained successful admissions to selective schools, some students even receiving full scholarships. As we enter the digital age, Top Admit is the top choice that allows you to work with us from the convenience of your own home. We are committed to providing efficient, professional, and confidential editing services to meet your needs.
Business Group
Top Admit is part of Genesys Ventures Incorporated (GVI) Cooperation. GVI is devoted to providing regionalized technology to the Education Industry, and serves a diverse group of other entrepreneurial organizations. Top Admit also collaborates with several Asian Education Groups who are also dedicated to promoting education of English, language, music and arts for overseas students.
Contact Us
If you have any questions about our services, please feel free to contact us via service@topadmit.com.
Management Team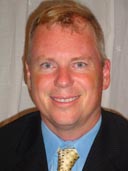 Our editing team is spearheaded by Managing Editor Jack McDermott who received a Master in Public Policy (M.P.P.) from Harvard University with a concentration in Business and Government, and a Bachelor of Arts in political science from Colgate University. He also completed the Certified Public Manager (CPM) program at Florida State University. Jack is a published author, and has published several articles; his first book was published by New Chapter Press in 2007. Jack initially worked for the online editing company EssayEdge in the United States for several years, but in 2009, joined Top Admit to supervise editors and the quality of the essays.